7th Annual UKIAFT AGM Meeting
Oxford, August 31st - September 1st 2017
---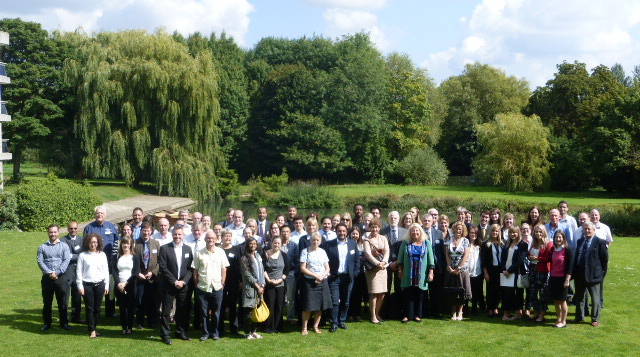 ---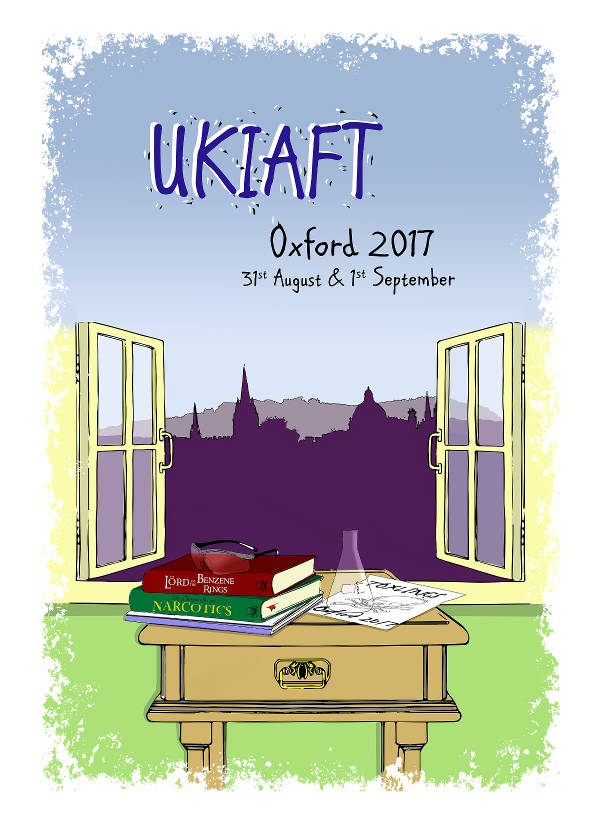 Host Organisation
Susan Grosse, LGC Forensics, UKIAFT2017@lgcgroup.com
The two day Oxford conference on the 31 st August and 1 st September 2017 will include the UKIAFT AGM (Thursday morning), with scientific sessions running on Thursday afternoon, Friday morning and Friday afternoon.
Main Conference Themes: Developments in Forensic Toxicology, Drugs and Driving and New Psychoactive Substances.
Anyone wishing to give a presentation in the scientific sessions (oral or poster) should submit an abstract of the presentation/poster which should not exceed 500 words in length. Abstracts should be submitted electronically as Microsoft Word files to UKIAFT2017@lgcgroup.com
The deadline is Friday 7th July for oral or poster presentation abstracts.
Registration
- Conference Rate: £160
- Student Rate: £90
UKIAFT are offering bursaries for the first 10 students who submit an abstract which is accepted for a poster or oral presentation. This bursary will cover the cost of the registration (£90 per student).
Registration for the meeting is now open
Please click on the buttow below to register
Register to 7th Annual UKIAFT AGM Meeting
There is a password required to allow registration and that has been circulated by email to all members of UKIAFT. Any non-members wishing to attend the meeting should contact UKIAFT2017@LGCGroup.com and the password will be forwarded.
Closing date for registration is Friday 11th August at 18:00
Agenda
Thursday 31st August
9.30 – 9.55

Arrival – Tea and Coffee

9.55 – 10.00

Welcome

10.00 - 11.00

Dr Sue PatersonUKIAFT Chair
UKIAFT AGM (Members Only)

11.00 – 12:00

Prof Marilyn HuestisPresident, Huestis & Smith Toxicology, LLC
"Cannabis and Driving"

12:00 – 13:00

LUNCH (buffet)

13:00 – 13:30

Rob Giles
Hampshire Constabulary and Thames Valley Police Joint Operations Unit, Roads Policing Unit
"Roadside Drug Testing – Section 4 vs Section 5A"

13.30 – 14:00

Dr Peter Maskell
Senior Lecturer in Forensic Toxicology, Abertay University
"How accurate are the various methods of calculating the volume of distribution of ethanol for alcohol calculations?"

14:00 – 14:30

Dean Acreman
WEDINOS Project Manager
Trends in Substance Misuse & Harm Reduction

14:30 – 15:15

Tea and Coffee (Including Poster Session)

15:15-15:45

Dr Hilary Hamnett
Lecturer/Forensic Toxicologist, University of Glasgow
Contextual bias in forensic toxicology

15:45-16:00

Monika Vezse
Analytical Account Manager, Biotage
Analysis of cannabinoids by SLE

16:00 – 16:30

TBC

18:30

Social Event – Oxford Castle Unlocked followed by 3 course dinner at Malmaison
Friday 1st September
8.45 – 9.15

Arrival – Tea and Coffee

9.15 - 10.00

Dr Simon Elliot
UKIAFT Committee
UKIAFT Lab Guidelines

10.00 - 10.30

Amber Crampton
Principal Clinical Scientist, Royal Sussex County Hospital
"NPS Challenges in Coroner's Cases"

10.30 – 11.00

Tea and Coffee (including Poster Session)

11:00 – 11:30

Dr Gillian Tully
Forensic Regulator
"Forensic Toxicology: A Discipline in Crisis?"

11:30 – 12:00

TBC
Kings College, London
"Stability of drugs in oral fluid

12:00 – 13:00

LUNCH (buffet)

13:00 – 13:30

Peter Cain
LGC Forensic Drugs, Scientific Advisor
Title TBC – Drug trends – updates on purities etc.

13.30 – 14:00

Simon Hudson
LGC Laboratory Managed Services, Technical Director
"Drug use/misuse in prisons – Results of a drug prevalence study in over 12,000 anonymised urine samples from prisons in the North West and South East of England

14.00 – 14:30

TBC

14:30 – 15:00

Tea and Coffee

15:00 – 16:00

Marilyn Huestis
Why is it Difficult to Interpret Blood Cannabinoid Results?

16:00-16:15

Student prizes, close of meeting
Meeting Location
Getting to/from Wolfson College
Buses to and from the city centre of Oxford are numerous and frequent, and leave from the end of Linton Road. All buses from the College into town stop on St Giles' and most buses from the centre to Summertown along Banbury Road stop at the end of Linton Road. For timetables and fares, visit The Oxford Bus Company or Stagecoach websites.
Travelling to Oxford
Train:
The train station is approximately 10 minutes walk from the centre of Oxford and 45 minutes walk from Wolfson College.
Coach travel:
To get to and from London, there are two regular coach services run by The Oxford Bus Company (the X90 coach) and Stagecoach (Oxford Tube). The journey takes between 90 and 120 minutes depending on the traffic. Both leave from Gloucester Green Bus Station, Queen's Lane on the High Street, St Clement's and numerous other stops.
Air travel:
Birmingham International, London Heathrow International Airport and Gatwick Airport have easy public access to Oxford. All have regular bus services to Oxford. Heathrow and Birmingham are also easily accessible by train
London Heathrow International Airport and Gatwick Airport are linked to Oxford by The Airline coach service, which operates 24 hours a day, seven days a week from many of the same bus stops as the X90 and the Oxford Tube.
Car Parking Suggestions near to Wolfson College
There will be a limited number of parking spaces available at the college – please let Susan Grosse know if you will be bringing your car so she can reserved a place.
Street parking around the college is restricted.
A Park and Ride bus service operates between the Water Eaton site (north of the ring road near Kidlington) and the City Centre. There is a stopping point on the northbound and southbound routes, on Banbury Road opposite the end of Linton Road (tell the bus driver you want to get off at the "St Margaret's Road stop"). It is approximately a five-minute walk from this junction to the College.
Accommodation suggestions
Further rooms at Wolfson College have been added for delegates from 30th to 3rd (allowing you to stay after the event if required to explore Oxford further)
Price £50 per night with promotional code UKIAFT2017
To book accommodation, please follow these steps:
To book: www.wolfson.ox.ac.uk/node/905
STEP ONE: Input UKIAFT2017 into the Promotion Code box
STEP TWO: Identify your requested arrival date
STEP THREE: Identify your requested departure date
Oxford has a range of accommodation available. Advise searching Google or Trip Advisor.
Social Events:
Wednesday 30th August 2017 – Evening Meal – to be arranged if required.
Please contact Susan Grosse on UKIAFT2017@lgcgroup.com if you would like to attend the meal.
Thursday 31st August 2017
Oxford Castle Unlocked Social event including guided tour of Oxford Castle followed by a 3 course dinner at the nearby Malmaison.