Chair
---
Simon Elliott
Simon has over 20 years' experience in forensic toxicology and is a Consultant Forensic Toxicologist and Director of Elliott Forensic Consulting Ltd. He is also a Visiting Professor in Forensic Toxicology at King's College London. He was previously Director of Global Forensics at Alere (now part of Abbott) having been the founder and Managing Director of Forensics Ltd (Alere Forensics, formerly ROAR Forensics) in Malvern, Worcestershire, UK 2008-2017. Simon previously worked as a Clinical Scientist in the NHS at Birmingham City Hospital for over 10 years specifically involved in clinical and forensic toxicology as Section Head of Forensic Toxicology. He holds a BSc degree in Biochemistry from the University of Bath and a PhD in Biochemical Toxicology from the University of Birmingham having studied gamma-hydroxybutyrate (GHB) in his thesis. He is a Chartered Scientist and European Registered Toxicologist as well as being an active member of a number of professional bodies, including the Chartered Society of Forensic Sciences and Royal Society of Chemistry in addition to being a founding council member of the UK & Ireland Association of Forensic Toxicologists (UKIAFT) and Board Member of The International Association of Forensic Toxicologists (TIAFT). He is the author of over 70 scientific publications and articles and is an Editor, Associate Editor or on the editorial board of a number of journals and Clarke's Analysis of Drugs and Poisons. Simon has presented at many national and international meetings (including invited speaker) and presented toxicology evidence in Civil, Criminal and Coronial Court for over 20 years. He has also advised the World Health Organisation, the United Nations Office on Drugs and Crime and the European Monitoring Centre for Drugs and Drug Addiction.
Deputy Chair
---
Professor Atholl Johnston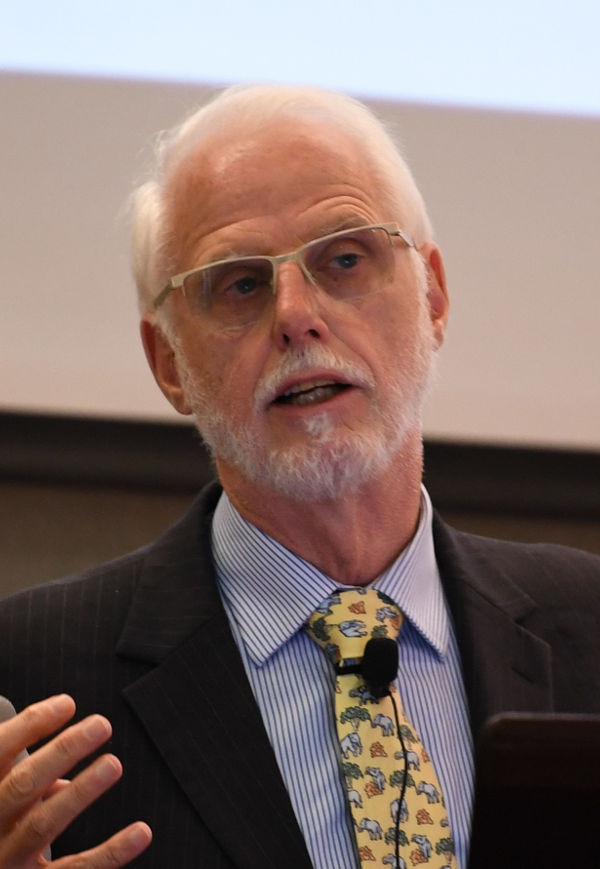 Professor Johnston is Professor of Clinical Pharmacology at Barts and The London School of Medicine and Dentistry, Queen Mary University of London, visiting Professor of Forensic Pharmacology and Toxicology at St George's, University of London, and the Science Director of the Laboratory of Analytical Services International. He is a Fellow of the British Pharmacological Society, the Royal College of Pathologists, the Royal Society of Medicine, the Royal Statistical Society and an honorary member of the Faculty of Pharmaceutical Medicine. He is a Chartered Scientist, a European Registered Toxicologist, and a state registered Clinical Scientist. His qualifications include a Bachelor of Science (with honours) in biochemistry (toxicology), Bachelor of Arts (with honours) in mathematics and statistics, Master of Science in applied statistics and Doctor of Philosophy in pharmacology. He has published over three hundred articles in peer-reviewed journals. Professor Johnston was appointed to three expert panels convened by The Department for Transport (DfT) and The Home Office to look at the evidence and to advise on which drugs to include in legislation and at what blood concentration the limits should be set. Professor Johnston has held, and holds, several national leadership roles in Forensic Toxicology. He has been a committee member of the UK Register for Toxicologists, Chair of the Royal College of Pathologists' Specialist advisory committee (SAC) for Toxicology and is currently a member of the College's Death Investigations Group. He also treasurer of the LTG (formally The London Toxicology Group).
Secretary
---
Dr Duncan Stephen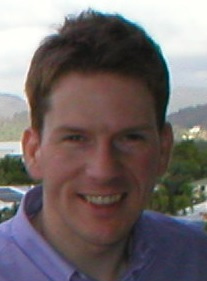 Duncan is a Consultant Clinical Biochemist/Forensic Toxicologist within the NHS at Aberdeen Royal Infirmary. After training as a Clinical Scientist in Aberdeen, he took up a senior post with a specialist interest in forensic toxicology from where he later progressed to his current post as consultant. He has reported on over 7500 cases and has been called as an expert witness to both the Sheriff and High Courts in Scotland. He teaches to medical and science students in biochemistry and toxicology at the Robert Gordon University and University of Aberdeen. His teaching commitment to clinical and forensic toxicology also includes his office as an examiner for the Royal College of Pathologists.
He completed a BSc in Biochemistry and Pharmacology and a PhD in Molecular Toxicology at University of Dundee along with an MSc in Clinical Biochemistry at the University of Surrey. His professional qualifications include both fellowship of the Royal College of Pathologists and American Board of Forensic Toxicology, and diplomate board examinations in both clinical chemistry and toxicology of the American Board of Clinical Chemistry. He is a Chartered Clinical Scientist and is state registered with the Health and Care Professions Council in the UK.
He has been an active member of both UKIAFT and TIAFT where he has attended and presented at meetings over the years. He is also an active member of the ACB, AACB, AACC, AACT, AAFS, CSCC, RSC and RCPath.
As an elected member of the UKIAFT Council, he is keen to promote forensic toxicology to stakeholders and the users of our services by supporting the development of accredited practices and appropriate training within the discipline.
Treasurer
---
Peter Streete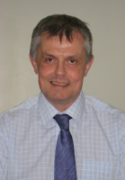 Peter has worked within the field of toxicology for over 40 years. Whilst at the Medical Toxicology Laboratories (formerly 'The Poisons Unit') for over 36 years, he progressed from an initial position as a trainee technician to his final position as lead scientist and head of Clinical & Forensic Toxicology. For over 30 years Peter has been actively involved in the provision of Forensic Toxicology Services, primarily associated with work for Coroners and is currently a Forensic Toxicology Consultant for Hampshire Scientific Service. His work in the field of volatile substance analysis has allowed him to provide both analytical data and missing case data related to fatalities to the Volatile Substance Abuse (VSA) Mortality Project for many years now. Monitoring of concentrations found in overdose with non-steroidal anti-inflammatory drugs and more particularly ibuprofen, helped proved the comparative safety of the drug and was part of the reason why Ibuprofen was allowed to be sold 'over the counter'. Peter also undertook the ibuprofen determinations in a case where an uncorrectable acidosis caused by ibuprofen resulted in what may be considered as the first fatality resulting from Ibuprofen alone.
As a participant in the UKFT Forum and UKFT Network, predecessors of the UKIAFT, Peter has welcomed the opportunity to play a part in the establishment of a structure and standards for Forensic Toxicology in the future.
Other Council Members
---
Nel Brahma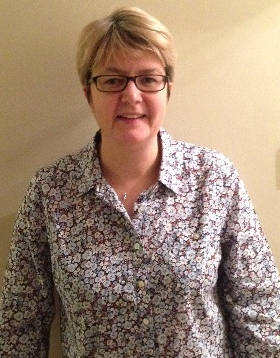 Sunella has worked as a Forensic Toxicologist for over 18 years. She joined the Toxicology Unit at Imperial College, formerly Charing Cross and Westminster Medical School, in 1995. Working here for 5 years as an analyst in the field of Coroners Toxicology, she gained experience in sample extraction, drug screening and drug quantitation, and in a variety of instrumental techniques.
She went on to gain an MSc in Forensic Science at Strathclyde University in 2001 before becoming a Forensic Scientist in Toxicology with the Scottish Police Authority (SPA), formerly Lothian and Borders Police, where she performed toxicological analysis, prepared court reports and attended court as an expert witness for morbid toxicology, criminal, road traffic and alcohol technical defence cases.
She progressed to her current position as Team Manager for the Toxicology Section within SPA in 2009, leading a team of 13 scientists. She is responsible for the scientific direction of the team, providing guidance and support to her colleagues and advice to Police and Procurator Fiscals in matters of Toxicology. She continues to take an active role in reporting casework and attending court.
Sunella enjoys the challenges thrown up by the changing face of modern Toxicology but recognises that to meet these challenges there is need for the toxicology community to come together to share their experiences and knowledge and also a need to support the science through quality and training. She hopes to use her experience to contribute and positively influence the future direction of Forensic Toxicology though UKIAFT.
Geraldine Dowling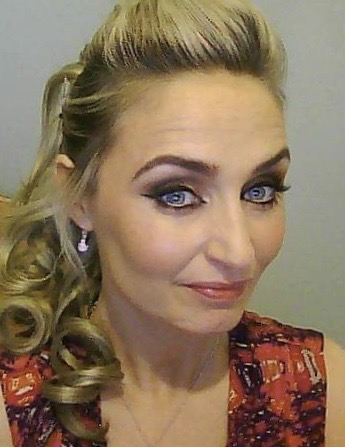 Geraldine has held posts in various Irish government ISO17025 accredited laboratories while working/studying in the field (The Marine Institute, Teagasc and The State Laboratory). She has trained staff and students in analysis, method development, interpretation, method validation, casework reporting and accreditation within revenue and customs and toxicology fields. She is a trained expert witness. Geraldine completed a Bachelor of Science (First Class Honours, Level 8) in 2001. She completed her research Masters in Science (Analytical Toxicology, Level 9) in 2006 and a Doctor of Philosophy (Analytical Toxicology, Level 10) degree in 2012 while working in government laboratories. Geraldine also completed a Postgraduate Diploma in Third Level Teaching and Learning (Level 9) in 2018. She is appointed as a permanent Lecturer in Forensic Science (teaching on the first accredited course by the UK Chartered Society of Forensic Science in Ireland) at the Institute of Technology Sligo since September 2017, lecturing and conducting research in forensic toxicology and other sub-disciplines of forensic science. She also currently holds a position as Adjunct Assistant Professor at the School of Medicine, Trinity College Dublin and a position as Honorary Lecturer at Cameron Forensic Medical Sciences Centre, Barts and The London School of Medicine and Dentistry at Queen Mary University of London. She is a registered teacher of chemistry with the Teaching Council of Ireland. Geraldine is an experienced researcher/practitioner and has expertise in laboratory accreditation, forensic drug chemistry characterisation and online science education. Geraldine is an author, having published a chapter in a book and authored/co-authored over 60 publications (including peer reviewed papers/conference presentations) in forensic toxicology/drug chemistry/analytical science (orcid.org/0000-0001- 8344-6582). She was a co-chair/volunteer at UKIAFT meetings held in Belfast/Dublin in 2012/2013.
John Farina
pic an brief bio will follow soon
Susan Grosse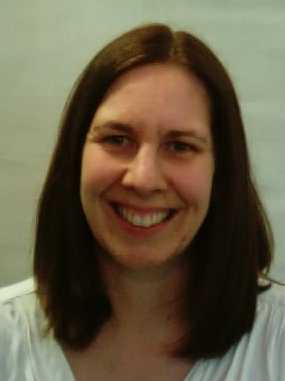 Susan has a PhD in Pharmaceutical Analysis and a post graduate diploma in Forensic Medical Science. Following a post-doctoral research position in Pavia, Italy, Susan joined Forensic Alliance, now Eurofins Forensic Services in 2003 as a Forensic Toxicologist.
Susan has worked in the analytical field of forensic toxicology and has trained as a Reporting Officer, covering a wide range of case types for Coroners and Police Forces around the UK. She has also worked as a locum Forensic Toxicologist for the Government of Bermuda. She has attended court in the UK and overseas.
Susan is currently the Technical Advisor at Eurofins Forensic Services, and splits her time between reporting and looking into laboratory improvements such as new methodology, validation and accreditation, together with the implementation of new technology.
Susan has organised and hosted several meetings and conferences and is particularly keen to encourage the sharing of knowledge.
Yvonne Kavanagh
Dr. Yvonne Kavanagh has worked in the area of Forensic Toxicology since 2008. She completed her Chemistry undergraduate and postgraduate studies in Trinity College Dublin, where she also spent a year as a chemistry lecturer. After completing postdoctoral research in Deakin University, Victoria, Yvonne joined the Irish State Laboratory in 2004 where her initial role involved analysis of HPRA seized medicinal products. In 2008 she moved into the area of postmortem toxicology, providing an analytical and advisory service to the Irish Coroners Service, taking over as section manager in 2013. In November 2018 she was appointed as Forensic Science Ireland's Director of Chemical Analysis with overall responsibility for the Drug and Toxicology areas. Her current & recent roles involve extensive collaboration with other government departments and she sits on a number of external scientific and technical advisory groups. She is also a member of TIAFT. As a UKIAFT council member, one of her primary goals is to promote collaboration and knowledge sharing between Irish and UK toxicology laboratories and believes this is particularly important given the significant challenges and evolving nature of the current toxicology landscape.
Dr. Sue Paterson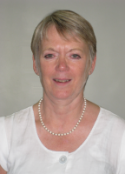 Sue has worked as a forensic toxicologist for over 30 years. Her career has focused on offering a service to HM Coroners. Over the years Sue has dealt with a wide variety of cases including several high profile ones both for the police and Coroners.
Her unit not only provides a routine service but is actively engaged in research. This research is focused on the problem of interpretation which is the biggest challenge in forensic toxicology. She has published 28 papers, 9 of them in the last five years, all in quality journals.
Sue acted as an assessor for CRFP from 2002 until 2009 and had taken over the role of lead assessor just before it was brought to a close. She probably carried out more assessments than anyone else; it took considerable time and energy. Sue expended the time and energy doing this because she was committed to the aims of CRFP. As an assessor for CRFP she always used the SOFT Guidelines as the standards against which she carried out her assessment. However Sue felt she should not be deciding this alone but the standards should be discussed and agreed by all concerned. It is this that initiated the collating of the guidelines which we have now all agreed.
Her experience and commitment to the profession, as demonstrated by her work for CRFP, make her a worthy candidate for a post on the UKIAFT Council.
Past Council Members
---
Professor David Osselton (Chair)
Dr Sue Paterson (Chair)
Dr Gail Cooper (Secretary)
Mr Simon Cosbey (Treasurer)
Mike Scott-Ham
Sarah Tarrant-Wooding
Valerie Forbes-Forsyth